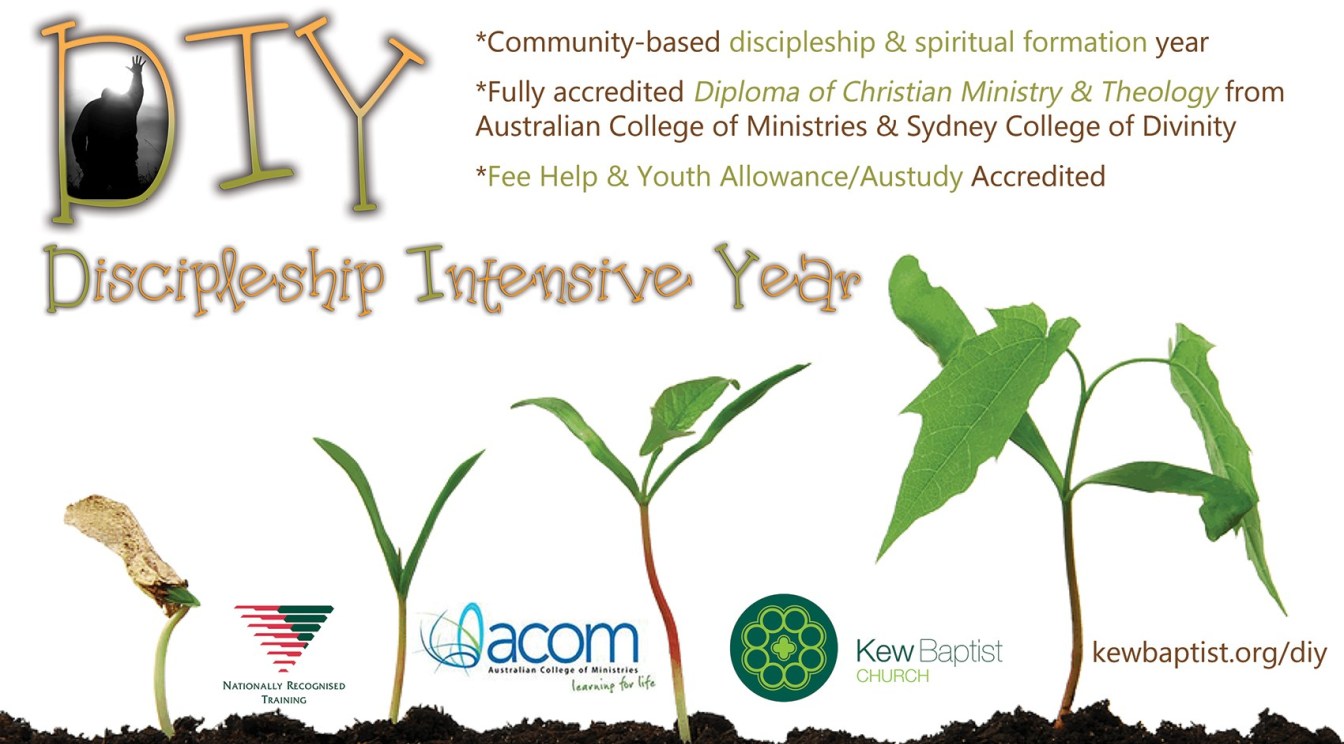 A Community-based Intentional Learning Year for Young Adults to Grow as Disciples of Jesus.
We are excited to announce this big development for Young Adults at KBC for 2015.
Quick facts:
Community-based discipleship and spiritual formation gap-year
Fully accredited Diploma of Christian Ministry and Theology from Australian College of Ministries (ACOM)
Fee Help and Youth Allowance/Austudy Accredited
Live in or out
18-24yo
In the early church in the book of Acts 2:42–47, we see a snapshot of how they went about faith and life:
They devoted themselves to the apostles' teaching and to fellowship, to the breaking of bread and to prayer…
All the believers were together and had everything in common…
Every day they continued to meet together…
They broke bread in their homes and ate together with glad and sincere hearts…
What's changed? Why not give God a year and intentionally devote yourself to seeking Him and fellowship with other followers of Jesus? It could literally change the trajectory of your life, and will build foundations in faith for the years ahead.
We will limit the intake of applicants to 12 (not just because Jesus did!) to enable time and attention for mentoring and support from leaders in the church.
This year is an opportunity for young adults to intentionally devote themselves to biblical and theological learning and spiritual formation around 4 key areas:
1. Forming the Heart
Spiritual: To deepen faith and love for God through practising prayer, worship, and spiritual disciplines
2. Forming the Mind
Intellectual: To learn and grow through reflection and discussion upon the Bible and Christian thought
3. Forming Community
Social and Covenantal: To create, nurture and enjoy authentic relationships through trust, honesty and common mission
4. Forming Service & Action
Ministry: To explore and test particular gifts, passions and calling with regard to serving others