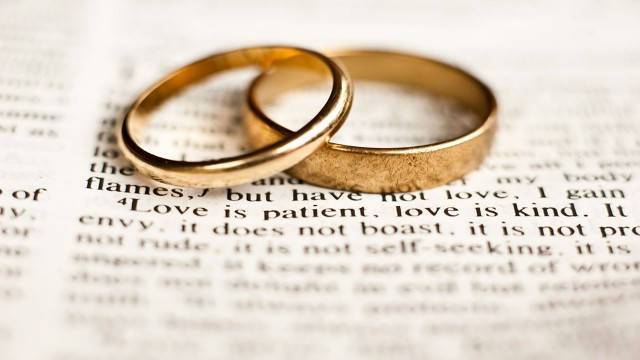 Some Thoughts on Thinking as a Christian about Marriage (and everything else).

Jesus taught and lived the following things: Care for the poor, love for enemies, peace not war, forgiveness and mercy for sinners, welcoming outcasts, strangers and refugees, rejecting greed, compassion for the hurting, upholding the dignity and equality of women, marriage being a union between one woman and one man, challenging unjust powers, and protecting children from harm.
What do you agree with Jesus on?
As we come to a public debate about same sex marriage, Rev John Dickson has sadly noted that "No one could deny that professed Christians have used very condescending and spiteful language toward gay people (and, shamefully, sometimes even resorted to violence)."
As a Pastor I ask all Christians to disavow homophobic attitudes and comments, and repent of treating LGTBI people in hurtful ways. On behalf of Jesus' gospel of grace I can confidently say that our church welcomes all people, whatever they believe, wherever you are on your spiritual journey, and whatever your sexuality. As a church, and as Christians, we are called by Jesus to offer LGBTI people Welcome; Friendship; Hope; Truth; and the Gospel of God's grace in Jesus. I have written "10 Commandments" elsewhere on the need to actually live and speak as followers of Jesus as we discuss this matter.
I believe this discussion about marriage must come from a place of relationship and trust. I don't want to compel, pressure or ostracise those who would vote no or yes, or those who choose not to vote. But I plead with you to care, and vote or don't vote with conviction and through being well-informed about the issues, of which there are many. This discussion won't end with the postal vote; we are navigating new seas as a society and there will be sincere people on both sides of the debate disagreeing for many decades to come. We simply must find a way to handle these differences and not let them tear our culture apart.
So no lazy "yes" or "no's" or abstaining, please! Pray, read, think and discuss the matter with sincerity, humility and conviction. I'm a pastor, so I am primarily speaking to Christians. But here is a framework to think about this issue- and other cultural issues too:
Start with Jesus. Does he teach anything related to the issue at hand? And of course, pray!
Move onto the rest of the Bible. Have God's people said anything about this issue?
Go then to history and tradition. What have our wise elders, men and women down the ages, said on the issue?
Go wider still and see how diverse cultures, worldviews and religions have understood the matter at hand.
What does human observation and scholarship on the topic say
How does this issue impact people personally, and have you listened to the stories, and experience of those directly affected by the issue?
I have posted below the message and Q&A from last year on issues of faith and sexuality:
The Homophobic God: Does God really hate gay people?
It addresses some of my thoughts on these matters, but not all. I have also posted some resources below.
Let's make sure we are prayerful, preserve unity and love as a church both to one another, and as we discuss these issues with others.
God bless,
Pastor Nicholas
Public Statements by Baptist Union of Victoria and The National Council of Australian Baptist Ministries on Marriage
As part of the Baptist community, what follows are the public positions outlined by the Baptist Church in both Victoria and Australia: In 2015 the Baptist Union of Victoria facilitated discussion and dialogue on the issue of marriage, and the following resolution was carried at the May 2015 BUV assembly:
"That our BUV affirms the ABM Australian Baptist Marriage Rites resolution of 23 November, 2011 that: "The Baptist Union of Australia defines marriage as being the union between a man and a woman to the exclusion of all others, voluntarily entered into for life. Authorised celebrants within the Baptist Union of Australia are only able to solemnize marriages according to Baptist Rites that conform to this definition."
This resolution was restated earlier this year:
"The National Council of Australian Baptist Ministries reaffirms its support for the current definition of marriage as between one man and one woman, and rejects moves to extend the definition to include same sex relationships." (2017)
Our Baptist heritage values discerning God's wisdom and truth through listening to one another and coming to agreement on issues and decisions. However, dissenting voices are important and Baptist Christians are free to vote/not vote according to their conscience and convictions.
Recent Church & Christian Statements and Articles on Marriage
The following resources are presented to help you understand the wide range of thinking on redefining marriage. This does not mean our church and everyone in it endorses every perspective presented.
Church Statements In Support of Current Definition of Marriage
Marriage in the Catholic Church of Australia
Pastoral Letter form the Catholic Bishops of Australia
Hillsong's Brian Houston Issues Statement On Australian Same-Sex Marriage Vote
Presbyterian Church of Australia
Sydney Anglican Church Statement
St Hilary's Anglican, Kew, Pastoral Statement – on the Australian Marriage Law Postal Survey
Salvation Army of Australia and other churches
Church Statements Supporting Same-sex Marriage
Articles By Christians on Marriage
Competing Rights in the Same-Sex Marriage Debate" Professor Margaret Somerville
The Compelling Case For and Against Same-Sex Marriage" Pastor Kurt Mahlburg
Six reasons to vote yes if you hold to a classical Christian view of marriage" Susan Adams
Human Sexuality and the 'Same Sex Marriage' Debate – A report of the Sydney Doctrine Commission
'Defending classic marriage' by Sandy Grant
Biblical and pastoral responses to homosexuality
"Same-sex marriage is more complex than the Yes campaign admits" Peter Kurti
"The Postal Vote and Marriage" Revd Mark Durie
Rev Simon Holt on why he is voting "yes".
"Baptists, Bible, and Marriage" a response to Simon Holt by Pastor Murray Campbell
"I oppose same-sex marriage (and no, I'm not a bigot)" Rev Michael Jensen
Social Science and Same-Sex Marriage
"10 Reasons why I won't be voting in the postal plebiscite (or telling people in my congregation how to vote)" Nathan Campbell
"The Bible and Same-Sex Marriage: A Response to Robyn Whitaker and Amy-Jill Levine." By Lionel Windsor
"Somewhere Over the Rainbow." Pastor Steve Selke
Christian Writers on LGBT Issues
Spiritual Friendships
"We embrace the traditional understanding that God created us male and female, and that His plan for sexual intimacy is only properly fulfilled in the union of husband and wife in marriage. However, this blog was born out of frustration with the prevailing narratives about homosexuality from those who embrace this traditionally Christian sexual ethic: an excessive focus on political issues, and the ubiquity of reparative therapy in one form or another.
We want to see more discussion of celibacy, friendship, the value of the single life, and similar topics."
https://spiritualfriendship.org/
Rosaria Champagne Butterfield
"Rosaria Champagne Butterfield, a former tenured professor of English and women's studies at Syracuse University, converted to Christ in 1999 in what she describes as a train wreck. Her memoir The Secret Thoughts of an Unlikely Convert chronicles that difficult journey. Rosaria is married to Kent, a Reformed Presbyterian pastor in North Carolina, and is a homeschool mother, author, and speaker.
http://rosariabutterfield.com/
Living Out
"We want to help Christian brothers and sisters who experience same-sex attraction stay faithful to Biblical teaching on sexual ethics and flourish at the same time.
So we've set up this website, speak at churches and conferences, and have written books, to show how you can be same-sex attracted and thrive as a Christian at the same time."
http://www.livingout.org/