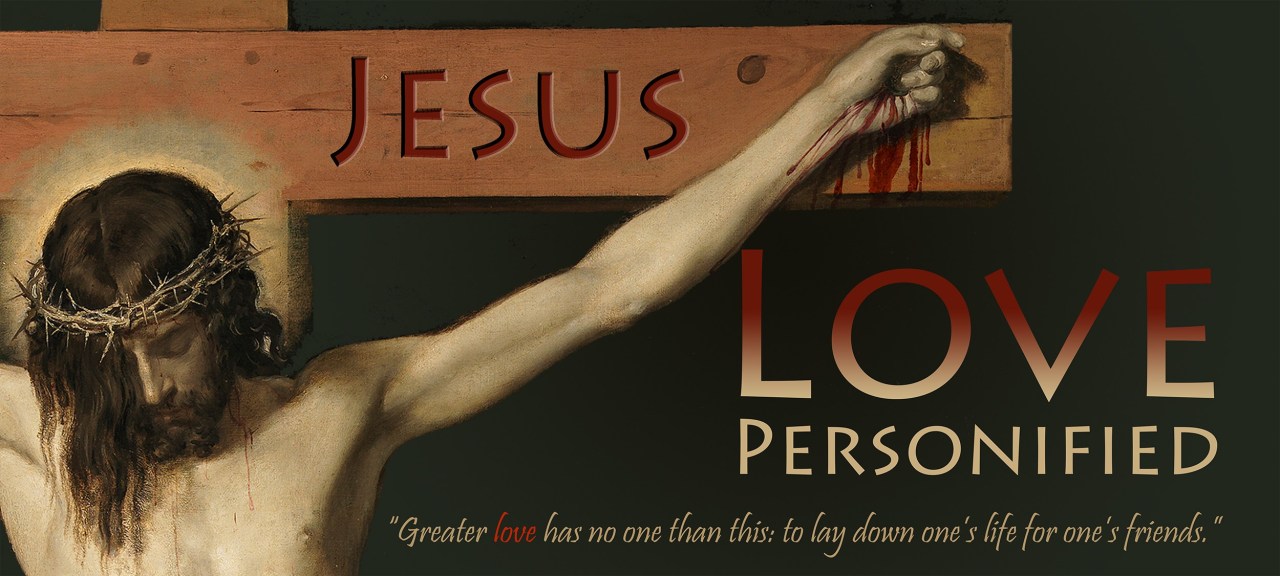 Our Term 1 Series for 2019 is Jesus: Love Personified. At both our 10am & 5:30pm services, we will be looking at different stories from the life of Jesus and asking ourselves:
How does Jesus, who is love incarnate, express and demonstrate love?
What does it look like to be loved by Jesus for the people in the stories?
In what practical ways, empowered by God's grace, can we love like this?
24 Feb: Loving the Unlovely (Mt 8:1-4) – Paul Pallot
3 Mar: Love Forgives (Mt 9:1-8) – Mark Gellie
10 Mar: Love Welcomes Strangers (Mt 9:9-13) – Nicholas Tuohy
17 Mar: Love #MeToo (Mt 9:18-26) – Amanda Tuohy
24 Mar: Love is Hard Work (Mt 10) – Paul Pallot
31 Mar: Love gets Angry (Jn 2:13-25) – Nicholas Tuohy
7 Apr: Love Heals Shame (Jn 4:1-26) – Nicholas Tuohy & Miriam Dale
14 Apr: Love Serves (Jn 13:1-17) – Nicholas Tuohy
19 Apr: Love Hurts (Jn 19:17-30) – Paul Pallot
21 Apr: Love Leads to Life (Jn 20:1-18) – Nicholas Tuohy & Ashray Rajagopalan