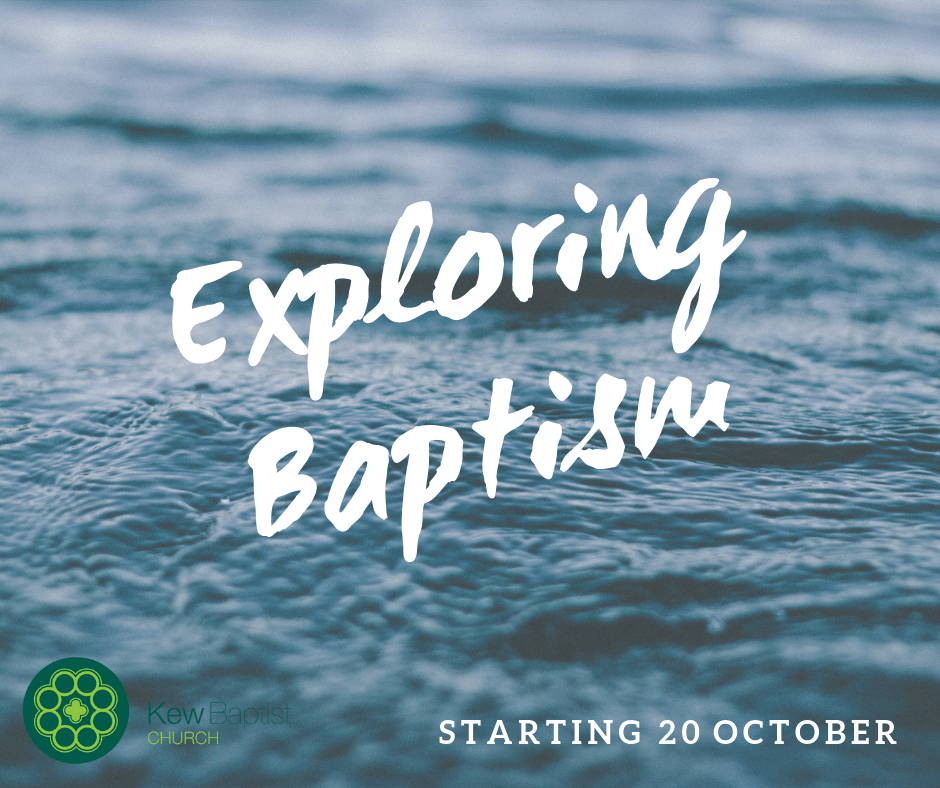 Reading the 4 Gospels and the book of Acts, it is clear that calling people to believe in Jesus and follow him is front and centre in the mission of the church. We also see the pattern of people believing and being baptised. Baptism is an act of obedience in response to coming to saving faith in Jesus. It is a public act where a person declares their allegiance to Jesus and intention to follow him.
It is important for you to feel free to ask any and all questions you have; they are welcome and invited. You need to also set aside time to seek God and pray about responding to the call to be baptised. You are encouraged to take notes over the sessions and to set aside some time to reflect on what has been discussed.
We will meet in the Lounge from 3:30—5pm on the follow Sundays:
SESSION 1 (OCTOBER 20)
The Gospel of God's Grace: Understanding and believing the good news of Jesus and the foundational teachings of the Bible regarding being a disciple of Jesus.
SESSION 2 (OCTOBER 27)
Baptism: Why be baptised? Can I be a Christian without baptism? What about infant baptism? What does the Bible teach about Baptism?
SESSION 3 (NOVEMBER 10)
Discipleship & Church Membership: Grow (Spiritual Life), Gather (Worship & Community), Give (Service and Sacrifice), Go (Mission and Evangelism)
SESSION 4 (NOVEMBER 17)
Prayer and Ministry: We will have a small team of people who will spend some time praying for each person considering baptism.
Please contact the church office if you want to register or find out more.