We seek to love God through our expressions of worship and creativity.
One of our main creative areas is our worship music ministry. We have music teams serving at both our 10am and NightChurch services, as well as an organist who plays at the morning service once a month for our traditional communion service.
Sometimes our music is simple.
Sometimes our music is extravagant.
We sing a broad range of music in our services, from classic hymns to contemporary songs, and even some of our own original music.
We have an emerging Songwriting Collective and our NightChurch music team recorded their first EP "Daughters and Sons" in 2019. Click here for more details (including streaming links and chord charts).
Outside of Sundays, we run occasional Jam Nights throughout the year – an opportunity for musicians (of all abilities) to gather together and rehearse, play, jam, learn, grow, hang out, and make music to God! We also hold Worship & Prayer Nights once a month, creating a more open and informal space for extended worship in song and prayer together.
We also run monthly 'Worship & Prayer Nights' on alternate Thursdays, creating an open and informal space for worship in song and prayer together – an opportunity to slow down and seek God afresh. Keep an eye on our Facebook page for the latest dates!
Contact Details
Lauren Pickering
lauren@kewbaptist.org.au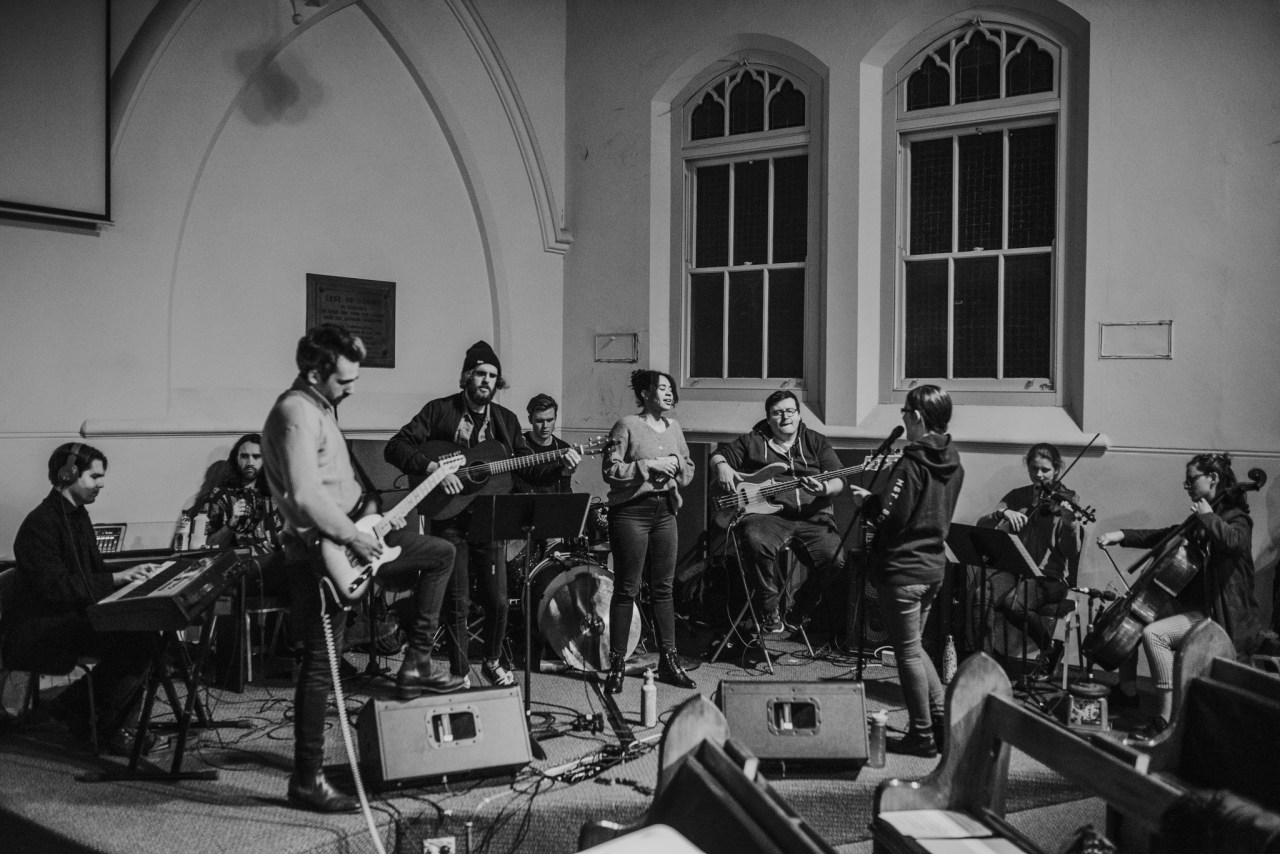 Mosaic
"Mosaic" is an emerging Creative Arts Team, seeking to encourage and nurture creativity within the ministry of Kew Baptist Church, and see people equipped and empowered in their creative gifts – including visual arts, poetry, dance, digital media, and more!
We believe that the creative arts have a unique and vital role to play in the life of the church. Creative expression enriches our gathered worship and takes us into a deeper understanding of what it means to love God with our whole heart and soul.